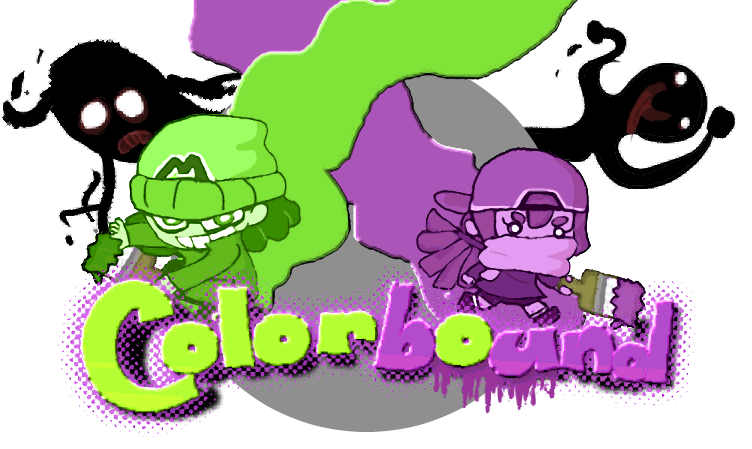 Colorbound
Colorbound is a puzzle adventure game where teamwork matters! Strange monsters called Leeches have suddenly appeared and turned the world gray and lifeless.
Hermit Pop Broc thought he, his grandson Mint, and a lost girl named Beri were safe in his forest. But when Leeches attack their home, they can no longer hide away . Mint and Beri must set out to find the cause behind the Leeches' sudden appearance and restore color to the world!
Colorbound was made in 5 weeks for the IGMC: Rebirth game jam and was a finalist in the Judge's Choice category. You should check out all the participants!

Swap between Mint and Beri to solve color-based puzzle maps. You can play solo or pass-and-play with a nearby friend! Enemy Leeches and other foes will try to stop you, so stay alert!
This version of the demo (v 0.2) includes 3 simple puzzles and a boss battle.

A story-filled adventure with CGs
Brain-teasing puzzles
A colorful cast of characters to meet and befriend
A variety of fearsome (and silly) Leeches
Multiple levels to explore
Upbeat chiptune music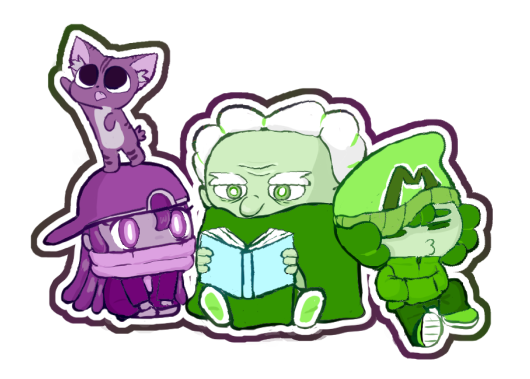 Install instructions
Unzip the downloaded file and run Game.exe to play! Check the readme for more information on how to play.